Hospedaje Doña Elvira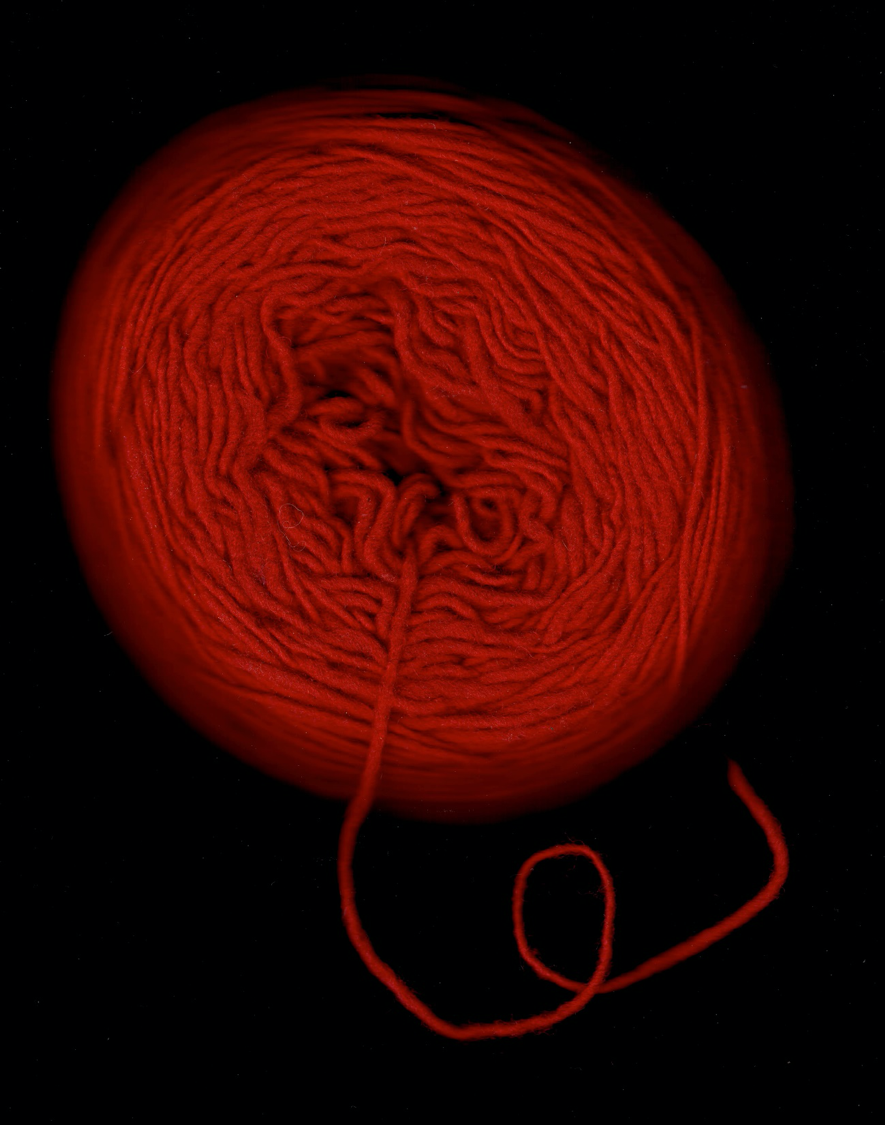 Photo by Aitor Ortiz
This ball of wool is a labyrinth. Like life. Like our story too.
It is a magic ball of merino wool from Las Hidalgas, a beautiful project which draws on the tradition of pastoral transhumance.
This is one of the treasures we have found on our journey; lines that meet without our willing it, people who recognize each other. Alberto Díaz's project and ElCAPRICHO have many points in common, each in their own world, but both highlight tradition and authenticity.
We have just opened a small hotel in our town, very close to the restaurant. It is called the Hospedaje Doña Elvira, in honour of Elvira, who was Jose's mother. Soon the website and the photos will be ready, to give you an idea of ​​this pretty little place.
For a long time we have been thinking about making something, a little book of treasures or discoveries as Santos Bregaña has called it, where the traveller who comes to our area can interpret the culture, history, geology and nature here. Santos, Oskar Alegría and Aitor Ortiz are accompanying us on this adventure, and we are making something beautiful that will give great value to the area, even though this strength cannot be seen yet.
This is what Oskar wrote for us in the first draft, a few little ideas:
* A feather of impossible tones will lead you to contemplate a bird in the distance, a ground-nesting bird called the little bustard, one of the last winged inhabitants in this wheat-filled steppe; like the great bustard, it moves wonderfully slowly.
* A glimpse of a piece of pottery will mark the Alfar Museum, where you can learn the oldest language of earthenware and immerse your hands in cool potter's clay.
* Nearby in the neighbouring regions, a red thread will lead you to the golden fleece, the wool of the last transhumance nomadic sheep, with noble names handed down from time immemorial (the wool of Val de San Lorenzo, the batán fulling machines)
* A walk beside the canals in La Cabrera will show you the history of Las Medulas, the architecture of its beautiful mountain villages and its mysterious dances dedicated to Babylonian kings.
* And in the background, the ever-present Teleno, the mountain god who watches everything with his smile of slate.
We hope you will like it when it's finished.