Respect II

…
Later comes the ageing, to be able to honour the three animals we have mentioned; Bonito, and Luisito's oxen, animals over 17 years old … We will do it in November, in El Capricho, where we will bring together friends, clients, meat lovers and everyone who is capable of understanding, respecting and honouring them.
Because this is true and mystical, a feeling of unconditional love, and of course it's not profitable. And so what? In life, not everything has to be profitable. You can't put a price on being able to enjoy what you like and share it as well.
Enough of using this animal's name, usurping its identity with the sole purpose of profiting, of showing off, of getting rich and fat on lies. Put 'meat from a cow' on the labels if that is what it is. That way, there will be respect for the work of the farmers, often selfless, who are breeding oxen and waiting much longer than the law dictates, and also respect for the poor cow who should feel ashamed to be one, seeing that many people try to change her name.
But let's call a spade a spade. Oxen exist and will continue to exist because there is passion for this animal and because of this passion I know more than 200 small producers who need to be paid a fair price. How can we aim to have a great product in our restaurant if we don't take care of the people who produce it? And it is not that oxen are expensive, although they are costly. What is expensive sometimes is the middleman; the dealer, the abattoir, the intermediary. By the time it reaches the consumer it has passed through too many hands. And as the ox has a higher price, it forces dealers to traffic the meat from cows. With all due respect to cows, as their meat is extraordinary, but different. And I'm furious; enough is enough!
Let's see if someone really takes matters in hand to put an end to this cow-for-ox, heifer-for-ox, bull-for-ox fraud.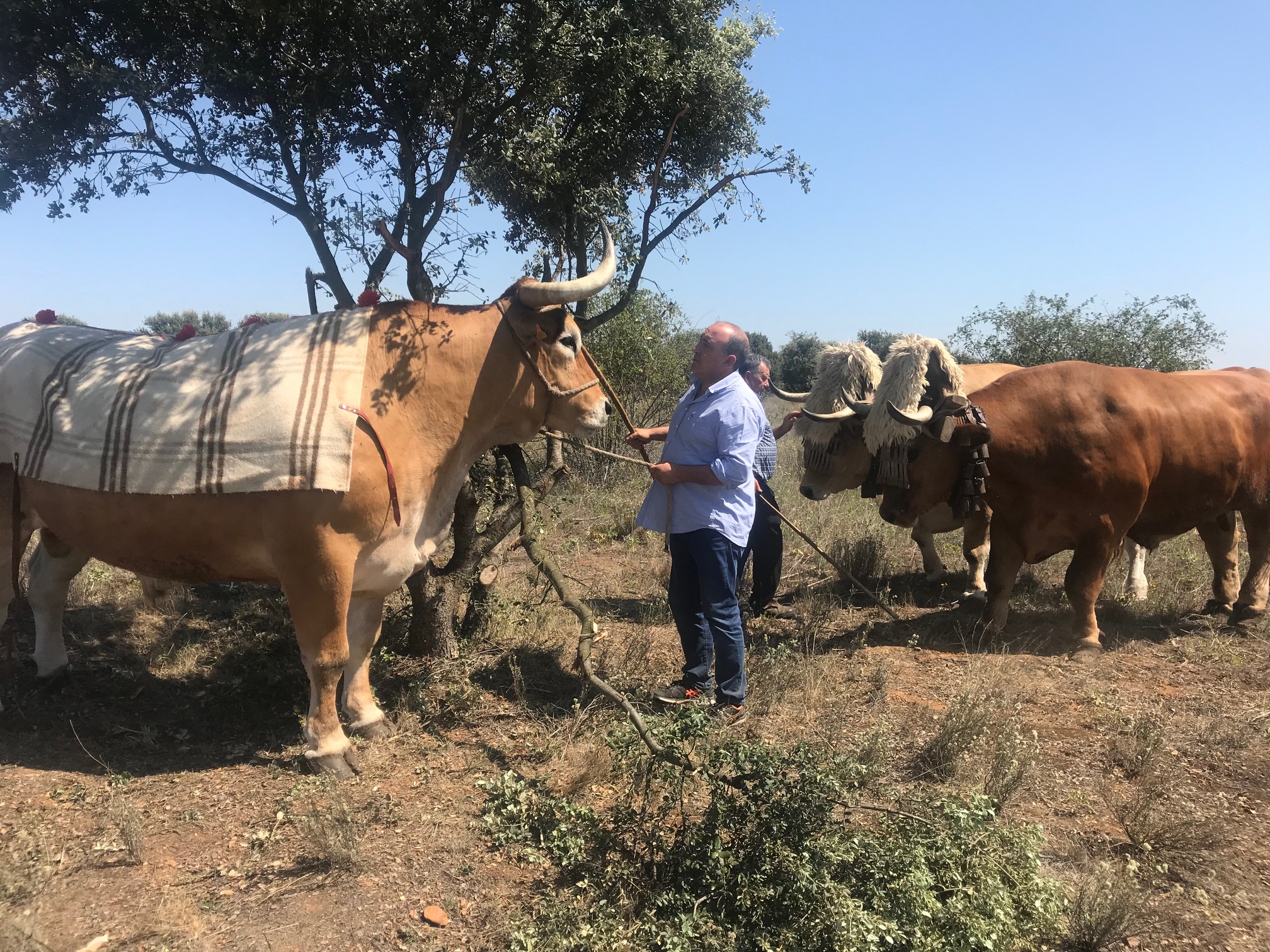 But I am also happy because in November we are going to be able to honour three working oxen, probably the oldest and most special in all Spain, with unparalleled quality, the like of which, unfortunately, we will rarely see again.
José Gordón