El Capricho ox burger

Many people ask us what the secret of a good hamburger is, and the answer is very simple; the secret is in the meat it's made with.
Our hamburger comes from the essential, from the deepest, from the past, from the selection of the best native Iberian breeds, breeds that have not been genetically modified, breeds that can withstand bad weather, breeds with character.
 The secret of El Capricho´s burger
These are animals that have not been treated with antibiotics, and have not been given anti-inflammatories. For example, when an animal has foot problems, we treat them by hand; we have a person who is dedicated to taking care of their hooves, using poultices made of plants to avoid using drugs.
Then we take great care with the cuts of meat and each cut has its own period of ageing and then it is minced. The mixture and the chopped fat is as it should be; just right. Then the mixture is frozen using liquid nitrogen.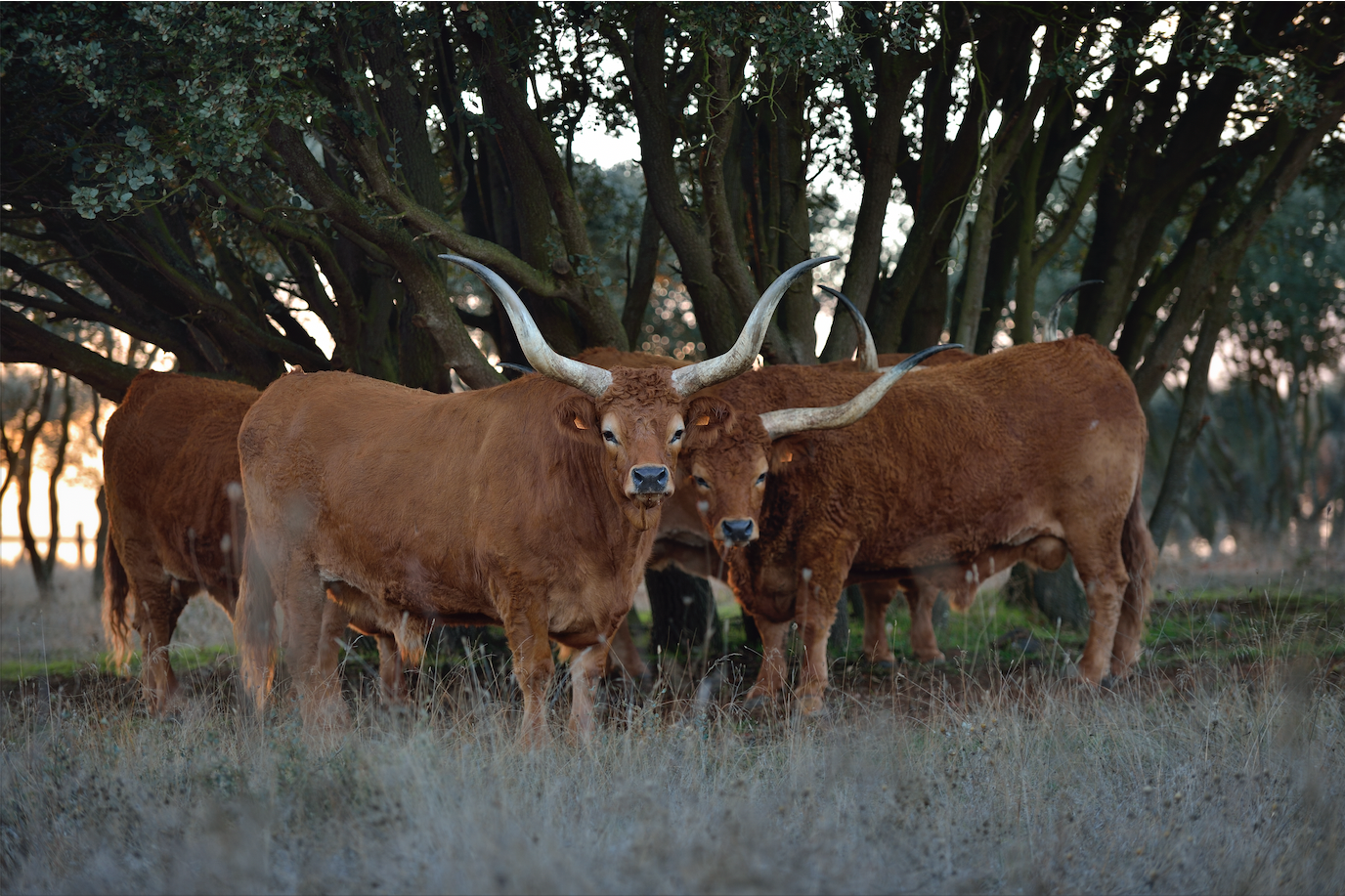 Its aroma is intense, but delicate at the same time. From the first bite we can taste the nuances of a long life, where the fats have slowly infiltrated the muscles of the animal, which gives a
soft, easy mouthful to chew
, causing a much more powerful explosion of flavour and juiciness than any other meat.
In short, we are looking for an honest, purist hamburger, where there is only fat from the ox itself and meat, without additives, without colourants, without preservatives, without water. It's a hamburger full of subtlety and elegance; an authentic and exclusive ox burger.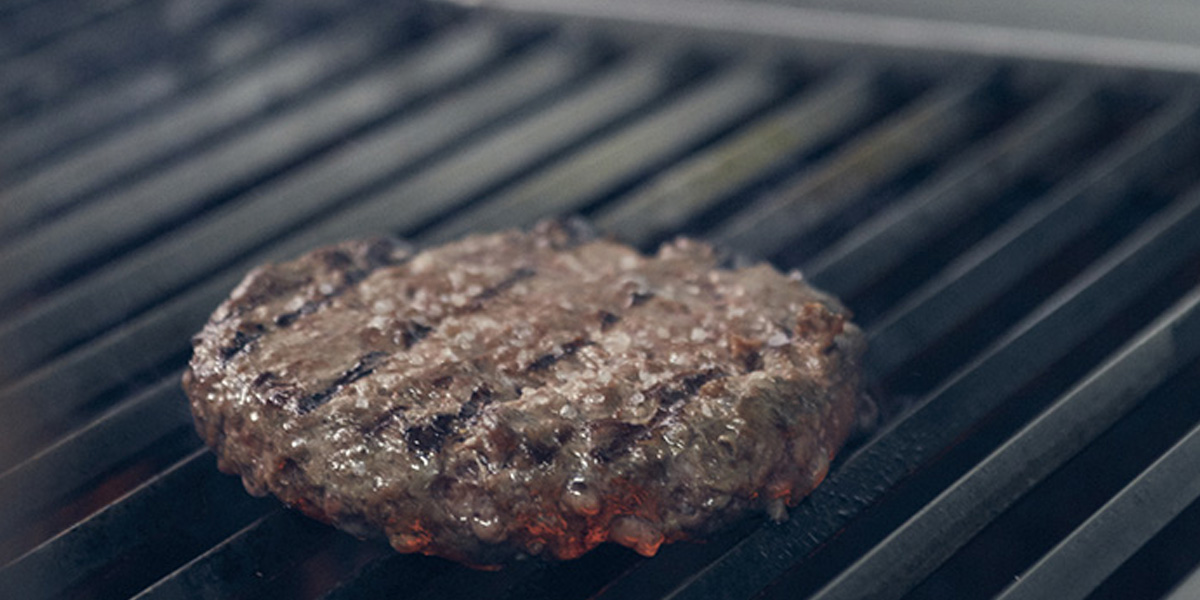 How do you cook an ox burger?
Defrost it in the fridge or chill cabinet at a constant temperature, so that it defrosts slowly and completely.
Then bring the meat up to room temperature for at least 1 hour.
Handle the burger carefully, as it can break easily because of its texture and natural composition.
Place the hamburger on the heat source (such as a hotplate, frying pan or griddle) at a high heat, to get a quick, subtle seal, for one minute on each side.
Next, lower the heat to cook it slowly and keep it juicy. Whenever possible, cover the pan so that the hot air recirculates and it cooks uniformly. It is important not to overcook the hamburger; check the temperature with a meat thermometer to get a temperature between 40º C and 50º C, which guarantees that the meat will be juicy and hot.
The important points to remember when making a hamburger are:
Temper the hamburger. Don't take it straight from the fridge to the cooker.

The cooking surface must be hot, whether it is a barbecue grill, a gri- ddle or a frying pan.

Turn the hamburger every so often, so that it doesn't cook too much on one side.

It is very important not to overcook it, since if you overdo it you will not enjoy the quality of the meat.

Finally, add salt.
What health benefits are there in eating our oxburger?
100 grams of our oxburger contains these elements, which are important for our health:
Protein. 20 grams of high biological value.
Vitamin B3. 25% of the recommended daily allowance (RDA)
Iron. 12% RDA (high absorption).
Vitamin B6. 18% RDA.
Vitamin B12. 37% RDA. This vitamin is very scarce in plant foods.
Zinc. 32% RDA.
Selenium. 24% RDA.
Creatine (an amino acid that helps provide energy to muscles, among other things). 25% RDA.
Omega 3 fatty acids. Contains 2-5 times more Omega-3 than conventional meat, according to a study published in Nutrition Journal 9 by C. A. Daley et al.
Alpha lipoic acid (regenerates glutathione, a potent antioxidant generated by the body's own cells).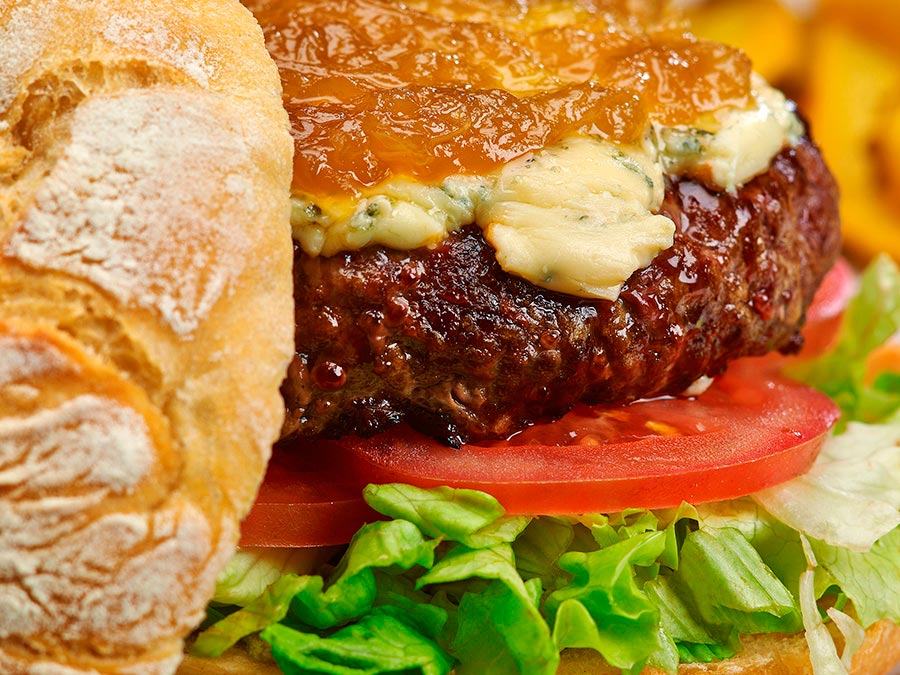 Where can I buy or eat a 100% authentic oxburger?
El Capricho oxburgers can be purchased in our online store quickly and easily, and you can enjoy a unique product in 24/48 hours. It is perfect for barbecuing or grilling and the young and old alike will love them.
For El Capricho it is very important to get a product that is the result of honest work, a meat that maintains its essence, its flavour, its identity and therefore we are looking for collaborators who are also honest, who know how to respect the product and do decent work, who are up to preparing our meat, as is the case of the La Pepita group, which has been cooking our hamburger for years and doing it really well.
La Pepita has managed to revolutionize the traditional hamburger in a simple way, looking to first-class grilled meat, accompanied by the best and freshest ingredients and combining them in a surprising way and keeping everything fresh.
 "We are not a fast food establishment but a restaurant with innovative cuisine that has the Premium Hamburger as the main course." La Pepita
It is clear that the hamburger is an upward trend in the snackbar gastronomy of recent years, either at home or in La Pepita burger bars, so do not fail to enjoy an authentic El Capricho ox burger.